Annoying facial hair
More commonly than expected, women have to deal with bothersome facial hair. Particularly annoying can be the area around the upper lip or lower jaw, where the hair is visible at first sight for everyone. However, for most women looking in the mirror daily and being regularly reminder of dark hair is worse.
Those affected know that this spot is obviously visible and cannot be covered by makeup or clothing. This is very unpleasant and takes away a lot of quality of life, because no one wants to be reduced to such an external beauty debacle.
Many women feel so impaired in their life circumstances that they desperately reach for the razor. But this does not solve their problem. Not at all, it rather makes it much worse as hair is growing back darker and thicker than before. Plucking is also not a good idea since it is always associated with a lot of pain and a lot of time.


The conclusion is clear: common methods of hair removal are accompanied by pain and take away your precious time. But what is even more annoying is the constant repetitions. No matter what technique a woman relies on, shaving, waxing or plucking. They all result in only a temporary result which unfortunately means that the procedure has to be repeated after a short time.
Another negative side effect of these techniques are stubbles. Those are very unpleasant and annoying, especially on visible parts of the body, such as the face. Thus, you are confronted with hair and stubble on a daily basis, which results in an endless cycle.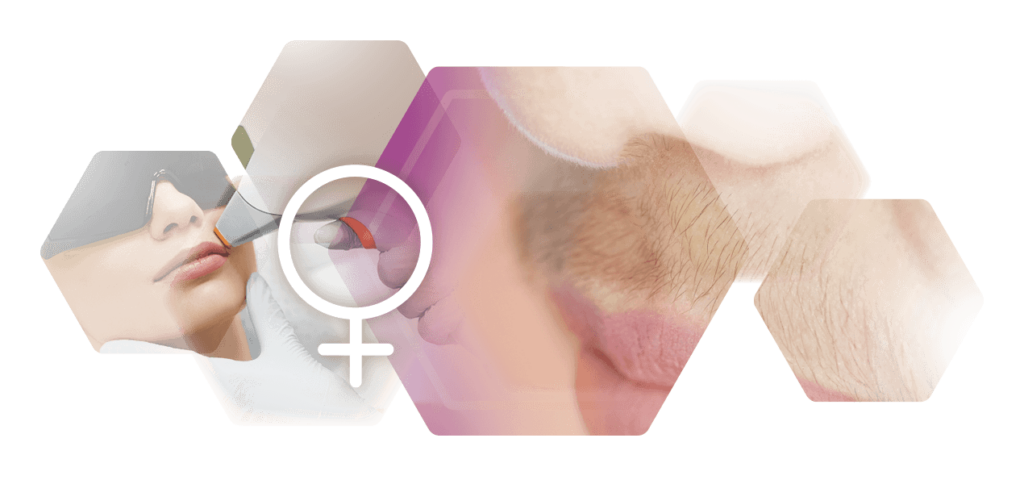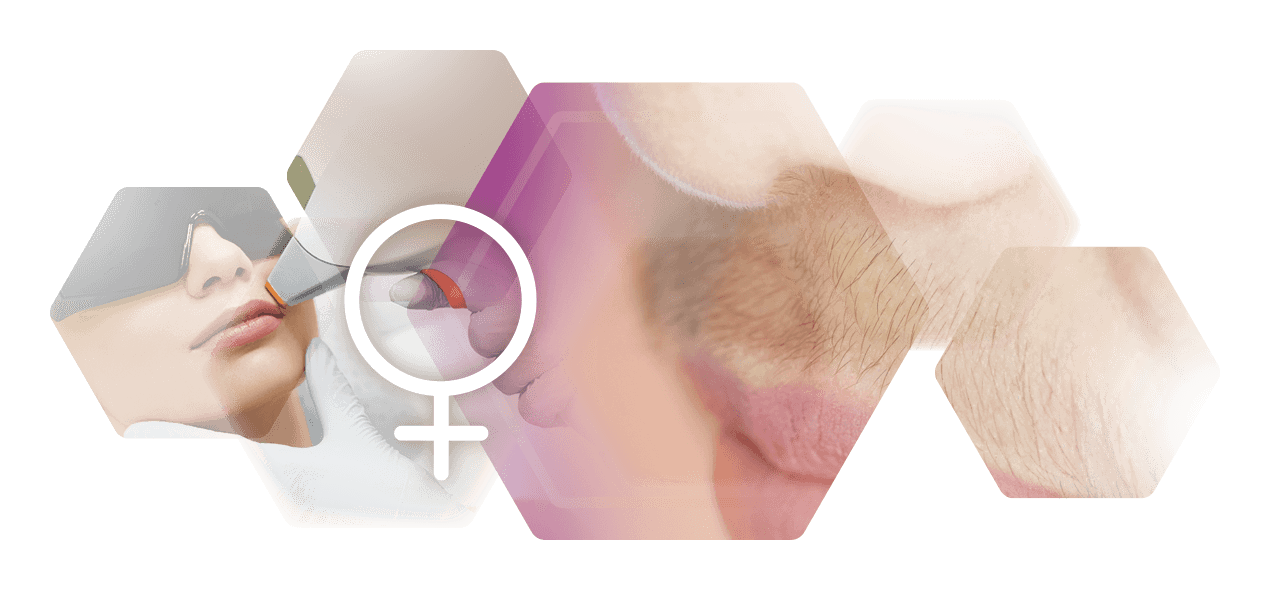 In addition, temporary hair removal methods often cause obvious redness, which reveals the previous shave. These in turn often end in ingrown hairs and inflammation.
The people suffering gradually lose their enjoyment of life and hardly dare to be around people.
Our Haarfreiheit team in Kaiserslautern has a simple and effective solution for all these problems, which not only benefits your self-esteem, but also your skin. Permanent* hair removal enables smooth and supple skin in a very short time – without any pain.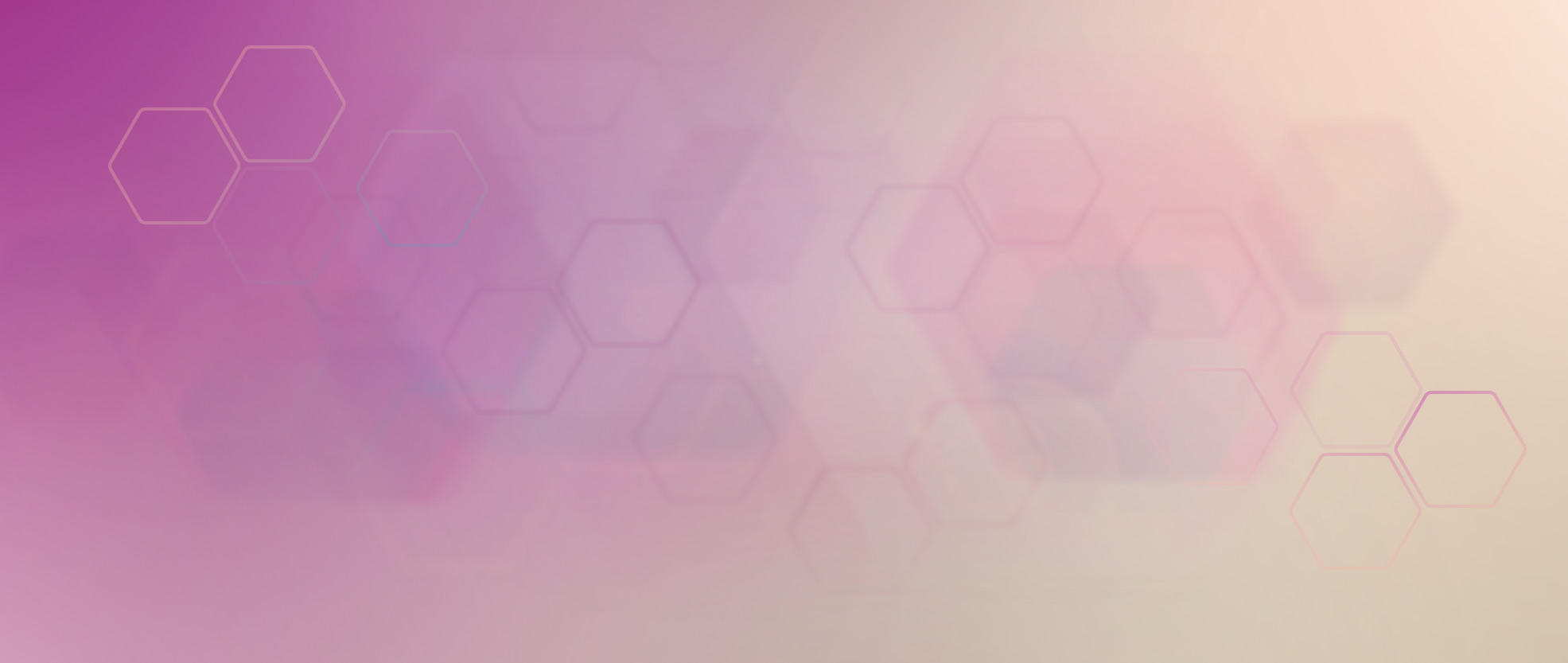 All techno­logies – all possi­bilities
Permanent* hair removal, using light and laser, has been a popular method of getting rid of annoying and unnecessary body hair for some time. More and more customers enjoy fast and effective results, without much effort and hassle. Thanks to this high demand, it is possible to constantly develop and optimize the technologies. Thus, the industry always remains modern, which means a rapid increase in new and breakthrough innovations.
We have made it our mission to always stay up to date and contribute to the development on the market. That is why we mainly rely on the revolutionary XENOgel Technology, which was created by our experts. According to the customers, the method is not only painless, but also effective and skin-friendly. This way, we can always provide the best results.
XENOgel Technology uses a special crystal gel that is applied during the treatment. It helps to optimize the emitted light effect and at the same time cools the skin under the applicator. Reddening of the skin is therefore almost eliminated, which is a great advantage over other technologies.
Another already known method of permanent* hair removal is the IPL method (intense pulsed light). As the name suggests, here a large amount of energy is released by the emitted light flashes. Hereby the skin tissue is heated up as well.
Additionally, we work with the diode laser as well, a method which is specifically working with bundled light. The special feature of it is the exact wavelength, which is 808nm and thanks to the bundling can treat each hair individually. The hair roots are efficiently focused by the precise wavelength with the energy of the light.