Hair on the back
A burden that can end
Many men have hair on their backs, but they do not particularly like the hair. These have to be removed regularly with great effort.
Most of the time, either shaving or waxing is used to remove annoying hair growth on the back. The big problem here is the time required. And not only that, but also the awkward accessibility of the back in order to shave it. With innovative light hair removal techniques, you can say goodbye to constant shaving and waxing.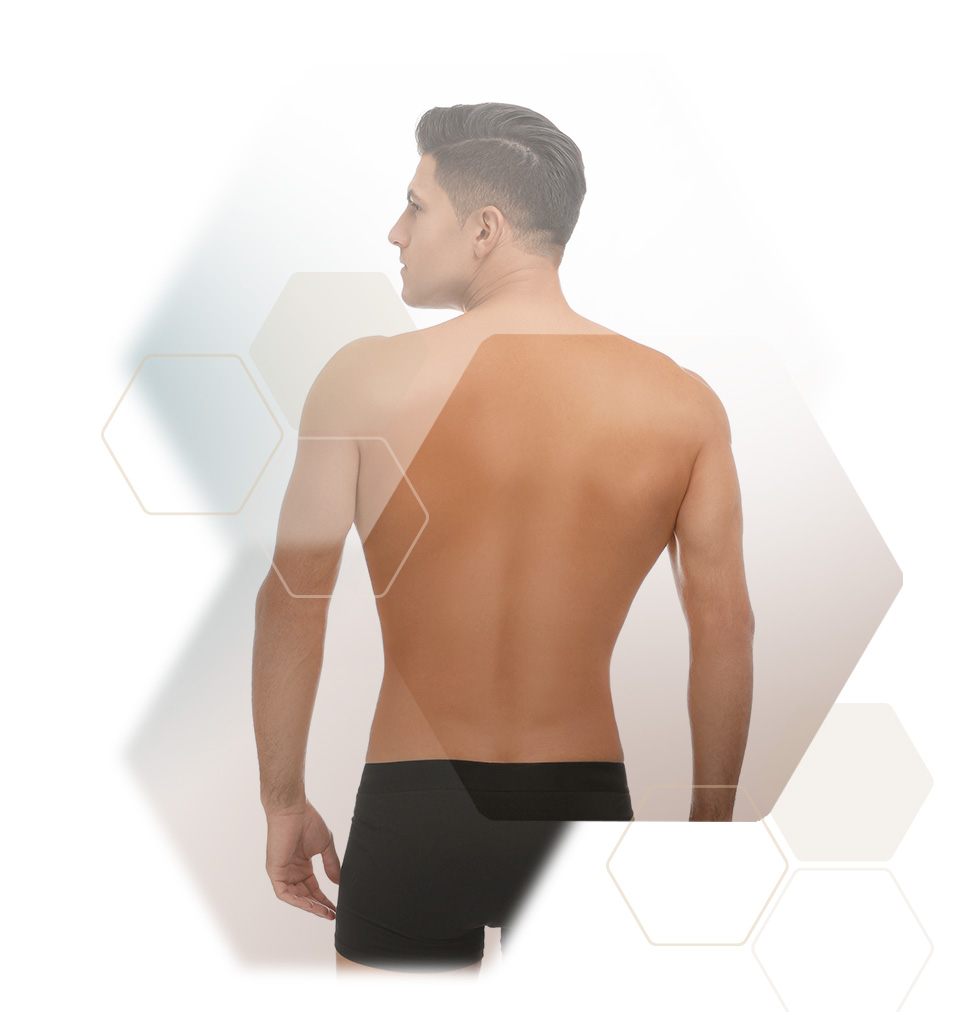 Every back gets the right technique
Hair removal without pain
In our institute in Kaiserslautern, we do not only offer all technologies for hair removal with light, but also needle epilation. With the help of our innovative XENOgel technology, a hair removal treatment is completely painless. This is possible through applying a cooling crystal gel that is gentle to the skin. During the treatment, there is only a pleasant feeling of warmth.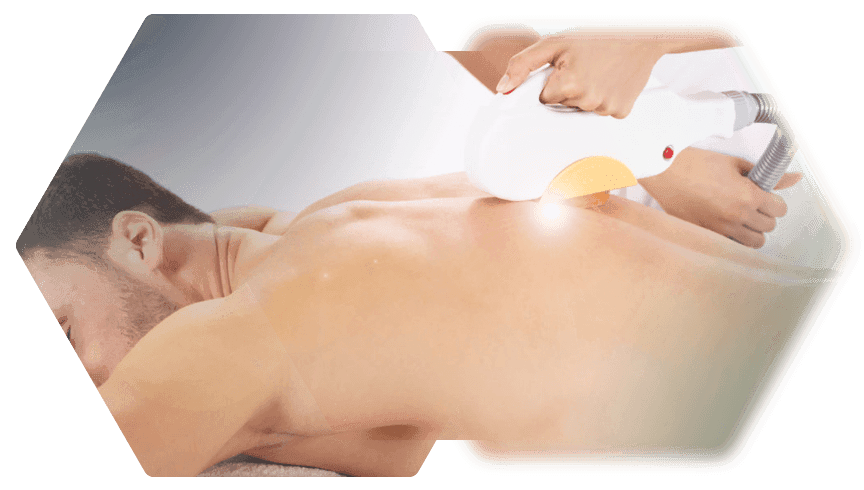 Shaving is no longer necessary
Feel completely comfortable and no longer worry about annoying hair growth on your back. Shaving is a thing of the past and you can still enjoy smooth skin. A well-groomed appearance without any effort thanks to our innovative technologies and trained professionals will help you. Smooth skin without shaving.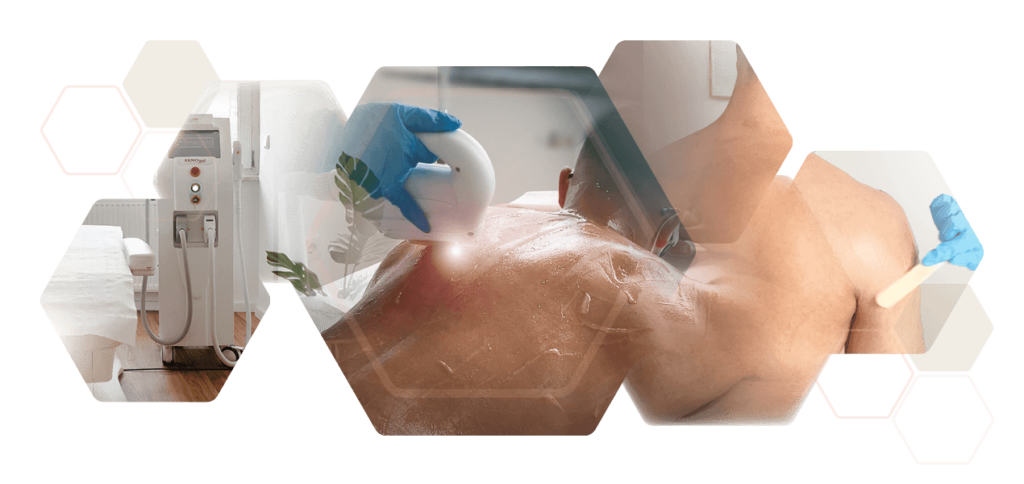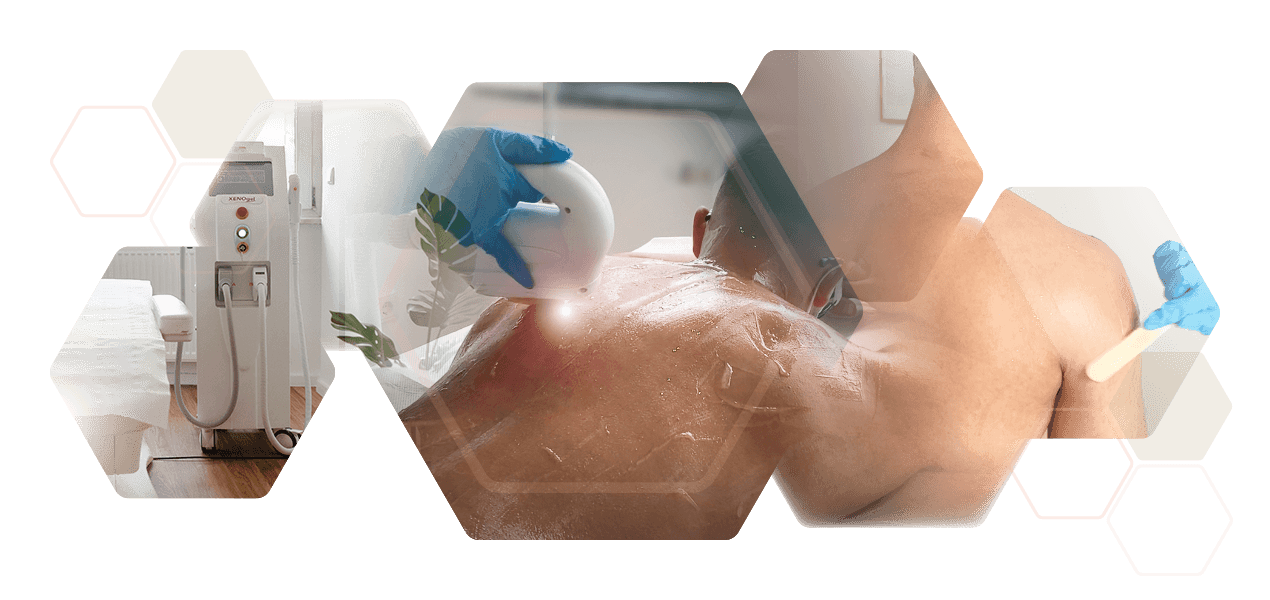 Concentrated competence
Convincing professionalism
The most modern and effective technology is designed to help you feel good all the time. But the best technology would not be effective enough without our professional staff. With the regular trainings and the best technology, we can offer you the best service. Enjoy absolute professionalism.